Chanticleer Community Theater
After six decades of sharing its love of the arts with the greater Council Bluffs area, Chanticleer Community Theater has found a permanent home in the Polina and Bob Schlott Performing Arts Center. Here, the company will have space for rehearsals, set design, costume construction and performances.
Chanticleer will continue to offer a wide repertoire of plays and programs from its current location at 830 Franklin Avenue in Council Bluffs until it moves into its new home.
MY FAIR LADY
Chanticleer Community Theater | Council Bluffs, IA
May 31 - June 9
Known as the perfect musical, My Fair Lady is based on the play Pygmalion by George Bernard Shaw. Join classic characters Eliza Doolittle and Henry Higgins as we watch a poor flower girl rise from her low station to a princess with the help of a linguist who changes her speech. Amazing songs, beautiful sets and costumes will make My Fair Lady the perfect 2019 celebration!
Performances will be held on Friday and Saturday nights at 7:30 p.m. and Sunday matinees at 2:00 p.m.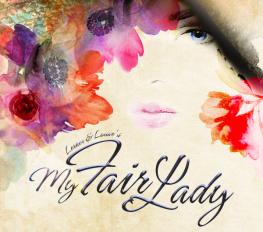 CHILDREN'S THEATER SUMMER WORKSHOP
Chanticleer Community Theater | Council Bluffs, IA
June 24 - June 29
Discover the frameworks of music, choreography and acting at the Chanticleer Children's Theater Summer Workshop. This year's fun and interactive theater workshop will be held June 24 - June 29. Spots are limited to 42 children (2nd-8th Grade). Early registration is strongly encouraged. 
WORKSHOP DETAILS
Monday, June 24 - Friday, June 28 | 6:00 PM - 8:30 PM
Saturday, June 29 | 9:00 AM - 11:00 AM 
* Performance to follow - 11:30 AM
REGISTRATION DETAILS
Registration Deadline | May 31 OR 42 spots are filled
$85 per Student | Graduated scale available for siblings