Beethoven or the Beatles, pop or classical, we will draw from a vast pool of local, regional and national performers and companies to perform on stage at the Polina and Bob Schlott Performing Arts Center. Watch for calendar updates and show announcements as the Hoff Family Arts and Culture Center nears completion in fall 2019.

Free Music & Movies in the Park
June 13 - August 10, 2018  |  Bayliss Park / 100 Pearl Street
Bring your family, friends, lawn chairs and blankets for a great summer in Bayliss Park!
Visit our Events Page for more information on our FREE movie showings.
FREE Music
Concerts featuring local musicians are held every Wednesday from 6:30-8:00 pm from June - August.
SCHEDULE
06/13/18   |  Janet Staley/Ron Cooley & Friends (Jazz Standards)
06/20/18  |  Stan Galli & Stuff (Classic Rock & Country) This performance has been cancelled due to weather.
06/27/18  |  Pam & The Pearls (Vocal Variety)
07/11/18    |  Julie Baker (Pop & Jazz Vocals)
07/18/18   |  The Belles (Country)
07/25/18  |  Luigi, Inc. (Jazz)
08/01/18   |  USAF Raptor (Rock & Country)
08/08/18  |  Rockology (Rock & Pop Hits)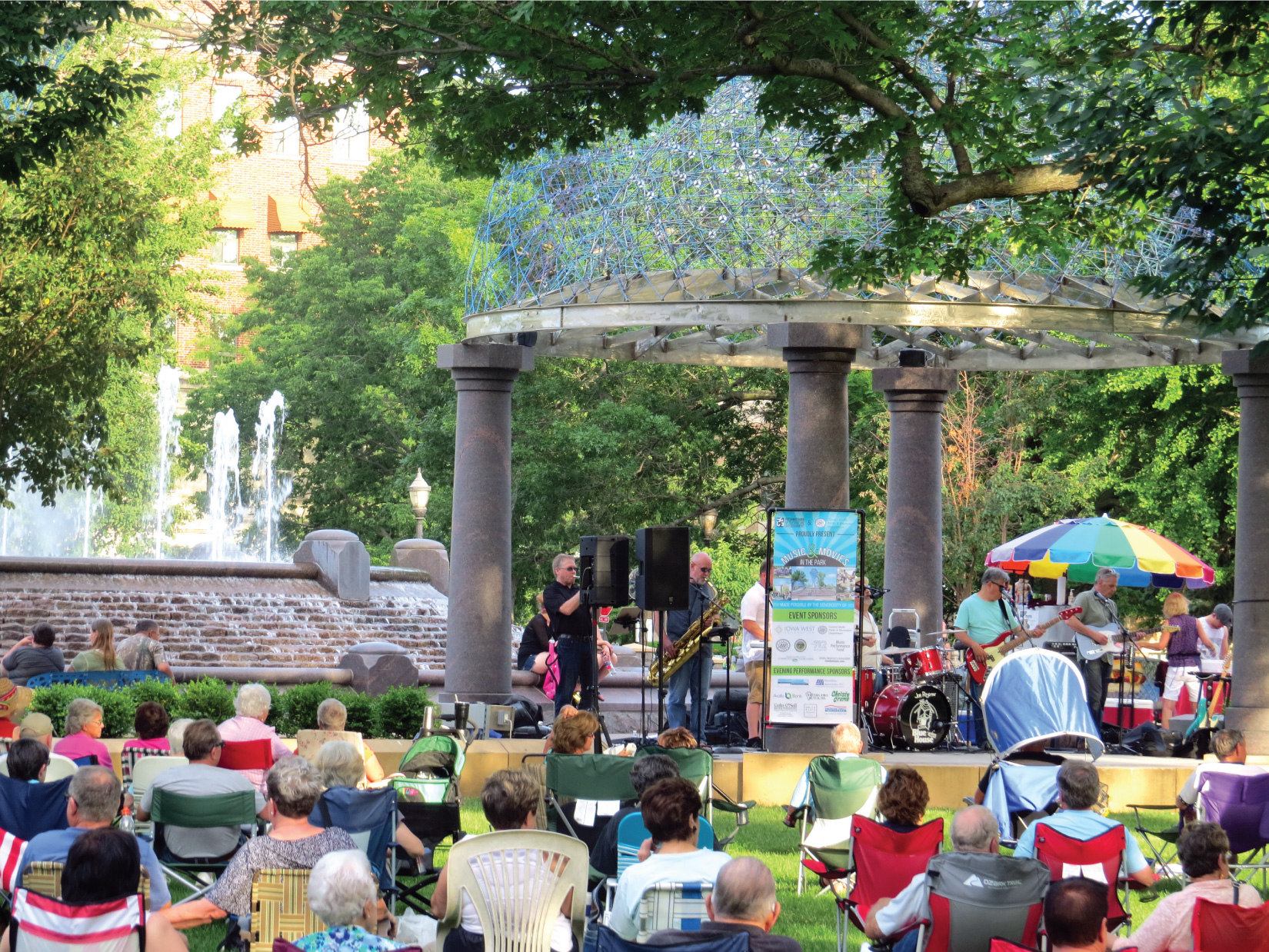 Northern Men Concert
September 23, 2018  |  3PM - 4:30PM  |  bayliss park / 100 pearl street
Three of Ireland's native musicians, Cliff McKenna, Paddy Finney and Liam McKervey, return to perform at Bayliss Park in Council Bluffs for an afternoon of song, revelry and renewing old friendships September 23, 2018. The lads have been coming to the Omaha/Council Bluffs area since 1988 and are happy to be celebrating their 29th anniversary of roving to the heartland. The trio will appear at the park in a free performance from 3PM - 4:30PM.
Folks are invited to bring their lawn chairs or blankets and refreshments to the park. Rain-out location to be announced. The concert is produced by Pottawattamie Arts, Culture & Entertainment and is sponsored by Gay Searcy and the Council Bluffs Parks and Recreation Department.