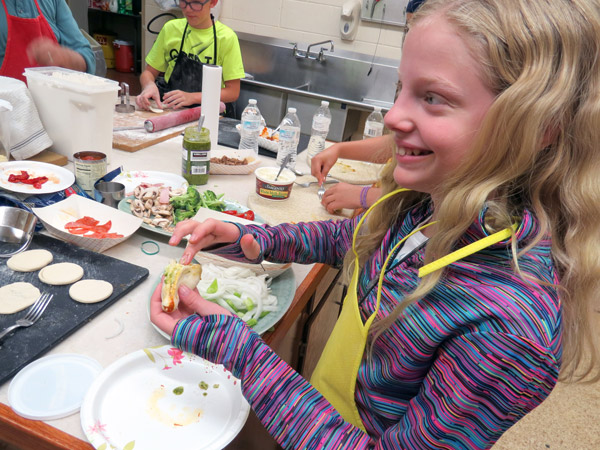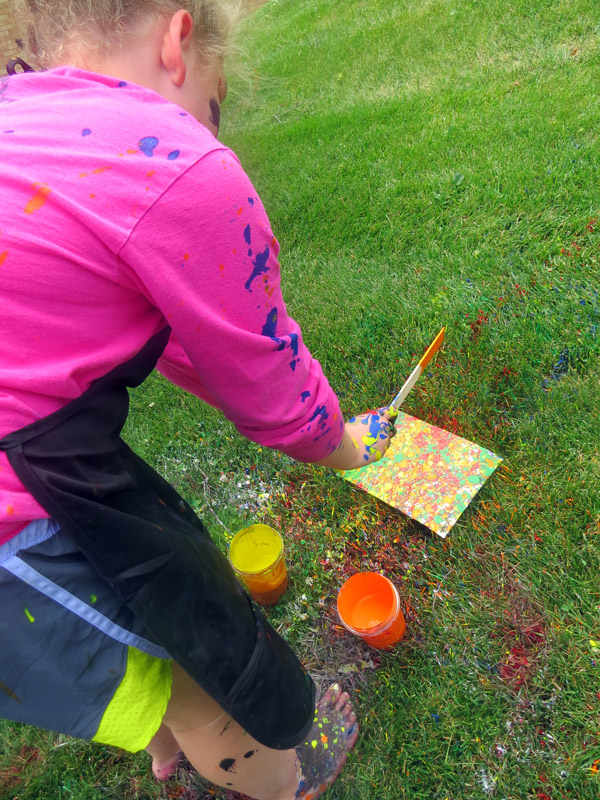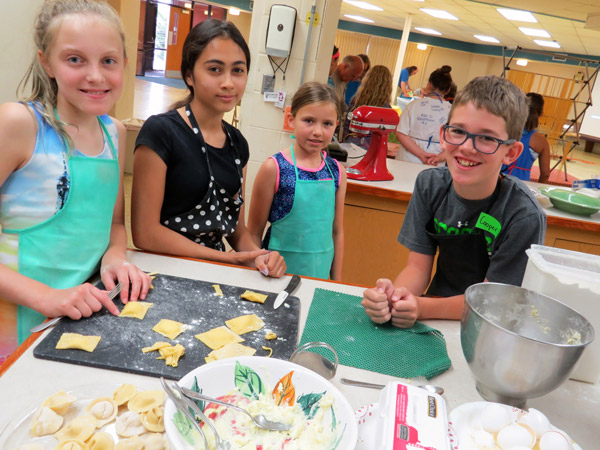 Campers ages 7-9 and 10-12 will learn and practice a variety of art and culinary skills at this week-long summer camp. Campers will have a split schedule, spending half of the day learning about and creating art, and the other half learning about and practicing cooking skills and knowledge.
CULINARY
Campers will learn about and complete activities based on the origins of the recipes studied and prepared in each class. Campers will complete hands-on cooking activities, worksheets, projects and more. Activities will focus on kitchen/cooking safety and sanitation; nutritious recipes for snacks and meals; nutrition and reading labels; introduction of unfamiliar flavors, herbs and spices; portion size and healthy lifestyle and more.
ART
Campers will learn about and complete activities based on the origins of the recipes studied and prepared in the culinary portion of camp. Campers will study famous and historical artists and styles from each location/culture covered. Art subjects will correspond with culinary subjects each day. Campers will have the chance to get hands-on while learning new art styles; learning about art history and historical impact of art; working with unfamiliar mediums and more.
Campers will have a break between culinary and art portions for lunch and exercise, as well as breaks throughout the day as needed. Campers will need to bring their own cold lunches. Snacks and water provided.
Camps are taught by trained and experienced artists and educators. All PACE staff have undergone background checks.
Scholarships available; contact rachel@paceartsiowa.org or (712) 396-2484 for more information and to apply.
Adult Classes
Work of Art: Business Skills for Artists

Do you know where you want to be both artistically and professionally? Do you have the skills and tools to create a portfolio, price your work, market your products, promote your business?
Pottawattamie Arts, Culture and Entertainment is pleased to present Work of Art: Business Skills for Artists workshops to help local artists develop their art and business. This set of 12 professional development and entrepreneurship workshops is designed for artists across all disciplines.
Workshops include: Career Planning, Time Management, Portfolio Kit, Marketing, Promotions, Social Media Basics, Pricing, Recordkeeping, Legal Considerations, Funding, Grantwriting, Business Plan Essentials
For more information, contact Rachel Tew at:
rachel@paceartsiowa.org
712.396.2484
Learn more about Springboard for the Arts at springboardforthearts.org.