KITCHEN COUNCIL
Food Entrepreneurs
Kitchen Council is a food startup incubator designed to lower barriers to market entry for food entrepreneurs. Through shared commercial kitchen space and accelerator programming, Kitchen Council aims to increase the startup success and expand inclusivity into "the new food economy."
The Hoff Family Arts and Culture Center houses the Incubator Kitchen, a commercial grade kitchen operated by the Kitchen Council. The Incubator Kitchen serves as the preparation center for our café and catered events, as well as a classroom for culinary arts students and an area for food startups.
PACE POP-UP RESTAURANT
Chef Around The Block
Jan 28 | 5PM
We are excited to have Chef Around the Block provide a delicious dinner for you all to enjoy during our Hoff Fourth Friday at McCormick's 1894.
D's Smoked Pork Belly and Mashed Potatoes – 9
D's Smoked Pork Belly on Mashed Potatoes with Cherry Chutney
Street Philly – 9
Shredded Beef, Bells, and Onions with Provolone Cheese Sauce
Pork Tenderloin Sandwich – 9
Fried Pork Tenderloin with American Cheese, Pickle, Lettuce, and Block Sauce
Block Burger Slider – 6
Seared beef slider patty with American Cheese, Block Sauce, Caramelized Onions, and Mushrooms
Mini Chicken and Waffle - 6
Popcorn Chicken on Mashed Potatoes in a Waffle Cone, Drizzled with Maple Syrup
New York Style Cheesecake – 6
Slice of Creamy Cheesecake topped with Fresh Berries and
Crème Chantilly
Barnyard Flight – 18
Any 3 Entrees as Sliders
Sides - 3:
Curly fries
Side salad with ranch/maple cider vinaigrette
Block Greens – House braised winter greens
Roasted Squash and Bell Peppers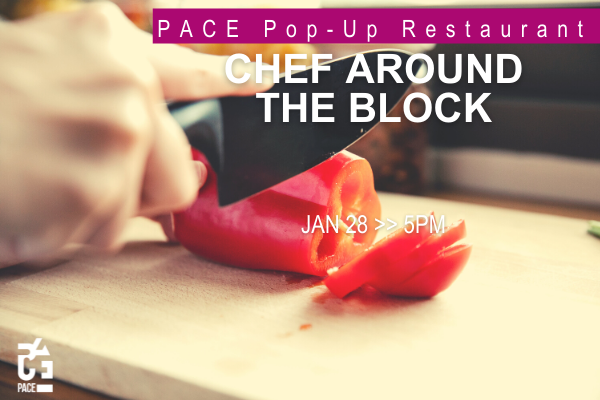 PACE POP-UP RESTAURANT
Bald Brothers Catering
Feb 25 | 5PM
We are excited to have Bald Brothers Catering back to the kitchen at McCormick's 1894 bar for our PACE Pop-up Restaurant dining experience during our Hoff Fourth Friday.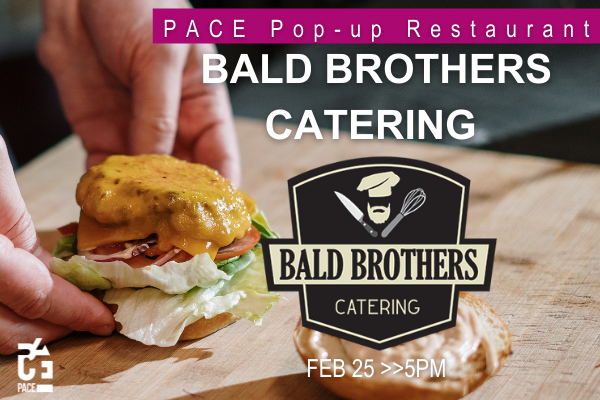 PACE CULINARY CLASS
Cooking w/ Caesars' Chefs: Lobster Dinner
Feb 4 | 6:30PM
$55 members & $60 non-members | 21+
Learn to cook like a professional! Treat yourself to a paired drink and a cooking class with Caesars' Chefs Danny Rodden and Jeff Arnold.
On the menu for the evening:
Lobster Au Gratin
8oz cold water lobster tail stuffed w/ Maine lobster, béchamel and pecorino crust, served w/ garlic parmesan risotto and oven roasted asparagus
Creme Brûlée
Caramelized turbinado sugar, garnished with fresh berries
Thank you to Caesars Entertainment for sponsoring this culinary experience!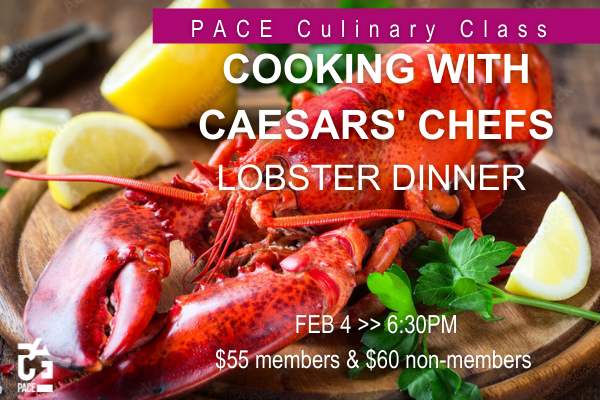 PACE CULINARY CLASS
Youth Cooking: Valentine's Day Cake Pops
Feb 12 | 12PM
$15 members & $20 non-members | Ages 7-12
We invite all young cooking & baking enthusiasts ranging from ages 7-12 to experience our PACE Youth Cooking Class. This Valentine's Day, students will be making cake pops.