KITCHEN COUNCIL
Food Entrepreneurs
Kitchen Council is a food startup incubator designed to lower barriers to market entry for food entrepreneurs. Through shared commercial kitchen space and accelerator programming, Kitchen Council aims to increase the startup success and expand inclusivity into "the new food economy."
The Hoff Family Arts and Culture Center houses the Incubator Kitchen, a commercial grade kitchen operated by the Kitchen Council. The Incubator Kitchen serves as the preparation center for our café and catered events, as well as a classroom for culinary arts students and an area for food startups.
PACE | POP-UP RESTAURANT
Sweet & Savory: KirbKakes Bakery & BBQ Brothers
Aug 12 | 6-10PM
We are excited to have KirbKakes Bakery & Pastry and BBQ Brother team up to serve you a sweet & savory dinner for their upcoming pop-up restaurant in McCormick's 1894 Bar on Friday, August 12 from 6-10PM.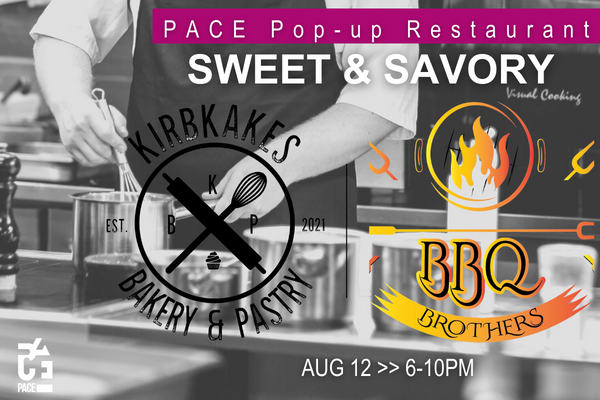 PACE | POP-UP RESTAURANT
Viva Fit Kitchen
Aug 26 | 5-9PM
Join for our Hoff Fourth Friday on August 26 as we welcome back Viva Fit Kitchen for our Pop-up restaurant from 5-9PM.