PRESS RELEASES
UNVEILING OF "EARLY DAYS OF KANESVILLE"
Friday, April 28 in the Richard & DeAnna Miller Grant Wood Gallery at the Hoff Center
COUNCIL BLUFFS, IA (April 28, 2023) – We are excited to invite you to a very special unveiling of one of Grant Wood's paintings, "Early Days of Kanesville." Join us on Friday, April 28, 2023 as we add this beautiful piece of early Council Bluffs heritage, painted in 1927 by world-renowned artist Grant Wood, to our gallery for the community to enjoy. This is a free event for the public during our Hoff Fourth Friday festivities. Read more...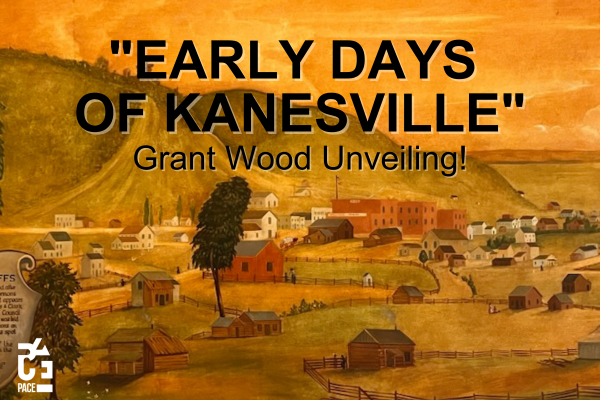 PACE and Hoff Family Announce New Arts Scholarship
Visit the Hoff Center Saturday July 24 th for FREE Day of Dance and Open House
Pottawattamie Arts, Culture & Entertainment (PACE) and the Hoff Family are thrilled to announce a new scholarship opportunity for graduating high school seniors intending to pursue a course of study within Art, Music, Theater, Dance, or Culinary Arts. Starting in 2022, PACE will award approximately two local students with a Hoff Family Arts & Culture Performing Arts Scholarship. This scholarship is transferable to any two-year or four-year educational institution, certificate program, or professional training program. The annual award ceiling of the scholarship will be $10,000 and the individual maximum award will be $5,000. Read more...