CALL FOR CONSIGNMENT ARTISTS
Hoff Family Arts & Culture Center | Council Bluffs, IA
Applications are now being accepted for consignment artists in the new Hoff Family Arts & Center! Throughout the space PACE aims to ensure there is a selection of high quality, hand crafted art work in a variety of media with a varied price range. Email up to 3 photos to demonstrate your artwork to be considered for consignment to adam@PACEartsiowa.org. PACE will retain 30% commission on all sales to support local artists and our mission. 
TOM FRIEDMAN'S LOOKING UP (2015)
River's Edge Pavilion | Council Bluffs, IA
Tom Friedman's sculpture, Looking Up (2015), towers thirty-three feet high and is among the largest and most spectacular of Friedman's works. The American Conceptual Artist transforms mundane materials into improbable and extraordinary works of art. Looking Up makes use of crushed aluminum foil, roasting pans, and baking tins to create a figure, which, through a process of molding and lost wax casting, retains the imprint of the original materials. A charming yet magnificent piece, the polished stainless steel quasi-human figure gazes up to the heavens, inviting others to stand at its base and do the same. 
This is the second Looking Up sculpture in the edition of three, and was most recently installed on Chicago's lakefront, following a six-month installation in New York City on Park Avenue. The sculpture dedication is scheduled for May 21st and will be on display at Tom Hanafan River's Edge Park through May 2020, located along the scenic Missouri River. The one-year exhibition will add to Council Bluffs' diverse and expansive collection of art pieces throughout the city.
PACE, an Iowa West Foundation initiative, worked closely with the anonymous donor and the City of Council Bluffs to get the sculpture placed at River's Edge Park. "Public art not only serves to beautify our green spaces, but it also provides visitors and residents with even more access to cultural opportunities in our parks." said Mayor Matt Walsh. "This is just another example of how Council Bluffs is 'Unlike anywhere else. On purpose.'"
 "Tom Friedman's work evokes a sense of wonder and challenges the imagination, especially with the transformation of everyday ordinary objects into modernist sculpture. Looking Up is both sophisticated and accessible," said Danna Kehm, PACE CEO. "However, the meaning, as well as beauty, will always be in the eye of the beholder. We hope the community appreciates the opportunity to experience such a significant piece of modern art created by a world-renowned artist."
The National Center for Arts Research recently ranked the Council Bluffs metro at No. 6 on the list of most vibrant art communities in the country for medium-sized cities. Things are "looking up" for the arts in the region as construction continues on the Hoff Family Arts & Culture Center, a project being led by PACE. The facility is set to open in February 2020 and will include a 280-seat theater, rehearsal space, exhibit space, classrooms, and more.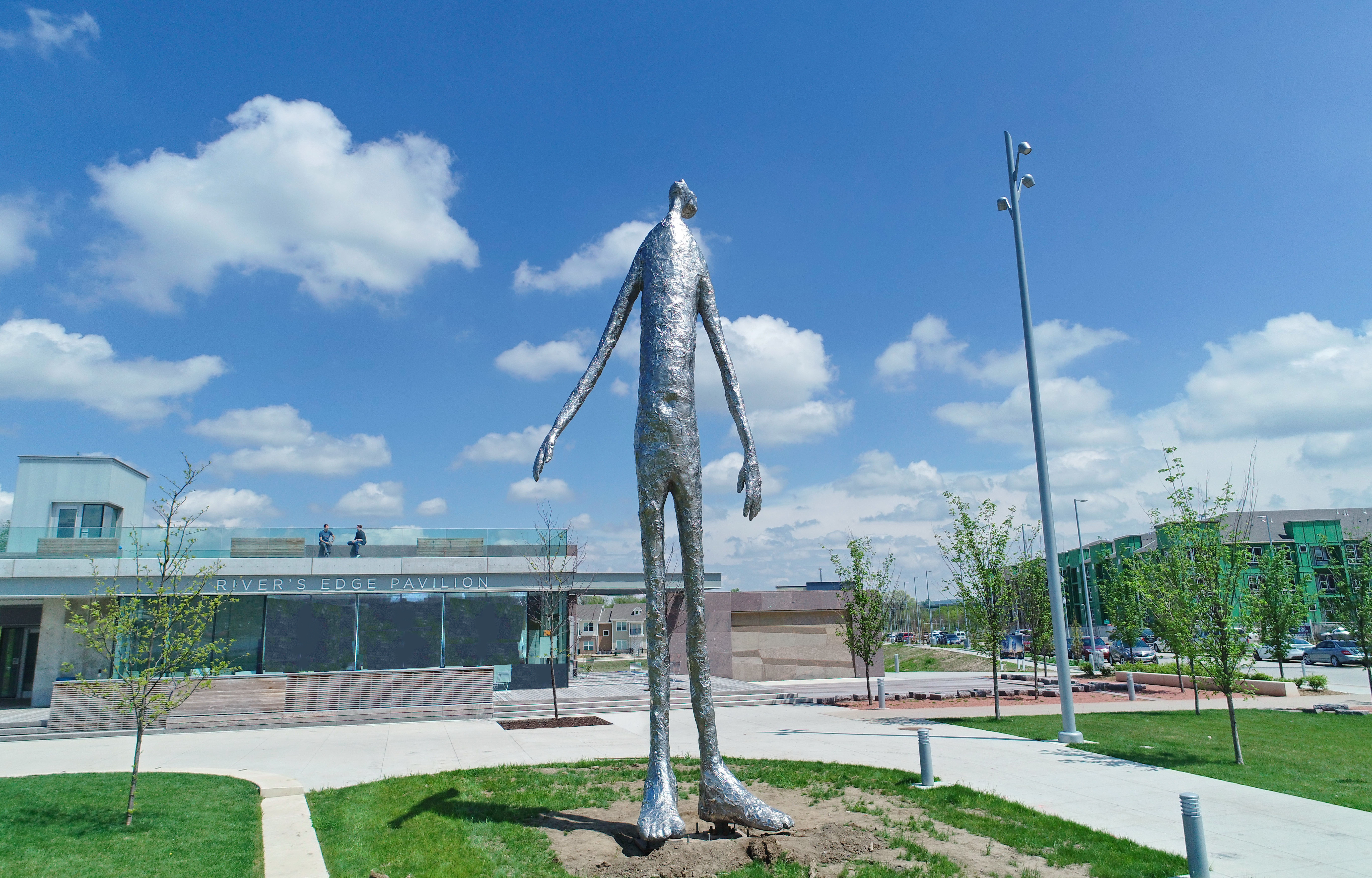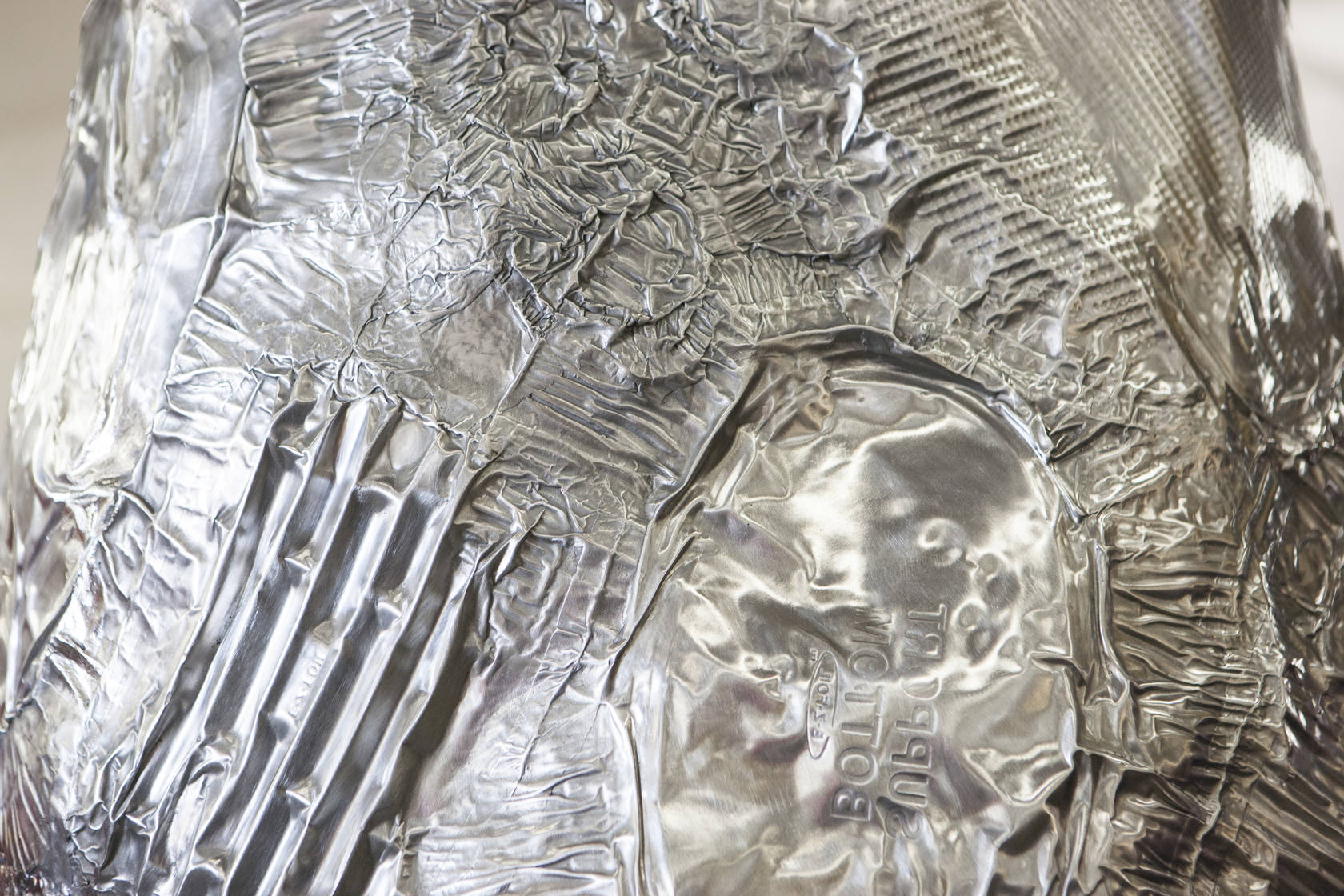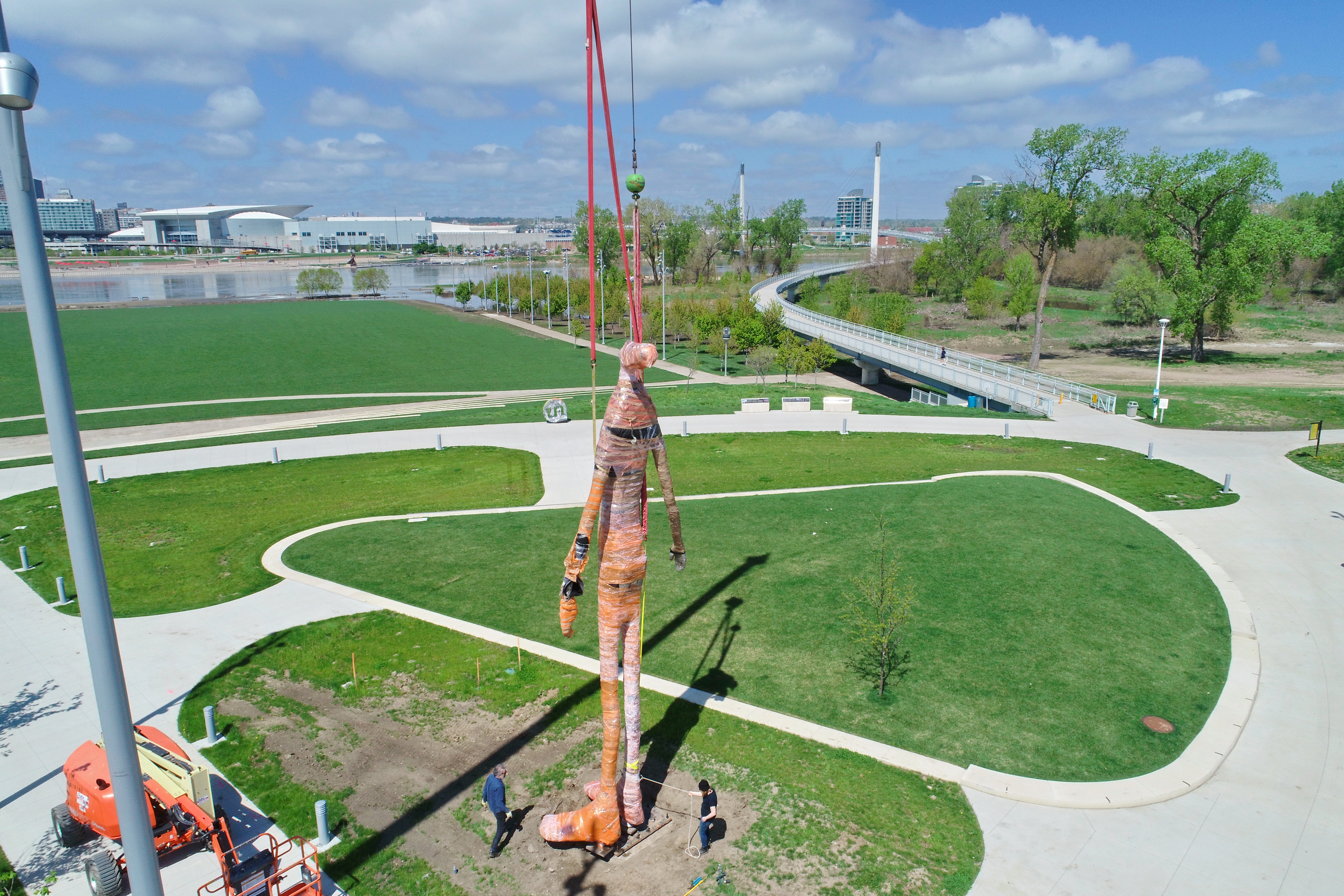 ---
UNSCULPTURE PROJECT
Council Bluffs, IA
The UNsculpture Project, led by PACE in partnership with the city of Council Bluffs and funded by Ted & Polly Hoff and the Iowa West Foundation, includes 10 UNsculptures throughout Council Bluffs to illustrate how Council Bluffs is "UNlike anywhere else. On purpose."
The UNsculptures live throughout the community marking "points of interest" in Council Bluffs. 
In 2020, a special event will take place at the new Hoff Family Arts & Culture Center to auction off the sculptures, raising funds for youth scholarships for art camps and classes.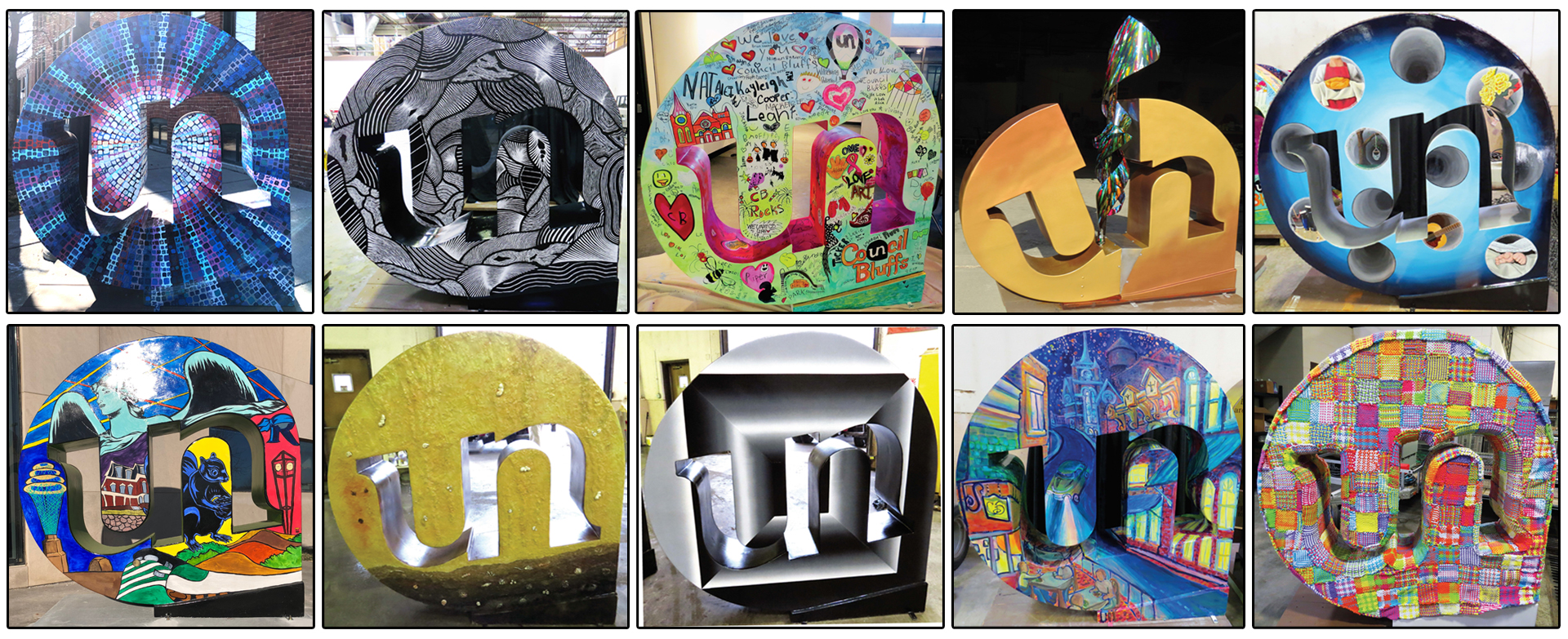 UNlike Anywhere Else. On Purpose.
---