Hoff Family Arts and Culture Center
We are pleased and proud to say that we are working towards one of our major initiatives: to create an art and culture center that features a performing arts theater and a multi-use facility with studio space for aspiring artists, exhibit areas, classrooms and more. This complex will be called the Hoff Family Arts and Culture Center. Thanks to the generous support of the community, sponsors and volunteers, the Arts and Culture Center will open in Spring 2020.
It will serve as a permanent home to the Chanticleer Community Theater and Kanesville Symphony Orchestra, giving them space for rehearsals and providing the beautiful Polina and Bob Schlott Performing Arts Center for performances. In addition, American Midwest Ballet, formerly Ballet Nebraska, will have administrative offices in the Hoff Family Arts and Culture Center, and conduct rehearsals and performances in the Polina and Bob Schlott Performing Arts Center.
Hoff Family Arts and Culture Center Architectural Plan
Exterior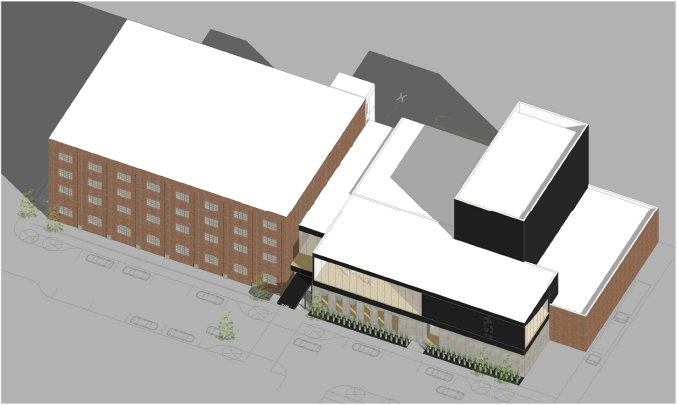 50,400-sq. ft. complex
Features new construction and renovations of the Harvester II Building
Multi-use facility with a 280-seat theater for live performances, classrooms, rehearsal areas, artists' studios and more
Floor 1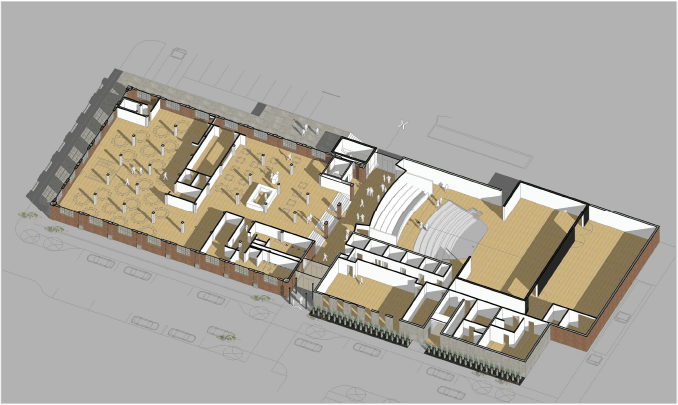 Original wood beams, bricks and wood floors make this the perfect space for weddings, business conferences and performances
Open mic/small stage for local artists to perform
Theater and ballet performances
Traveling artists' performances
Floor 2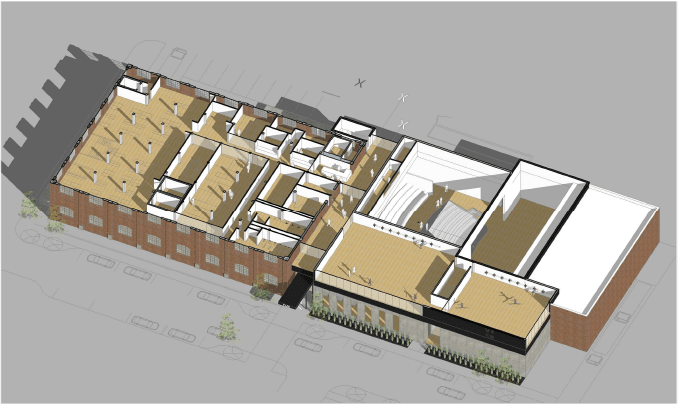 Culinary arts for adults and youth
Rehearsal rooms for professional artists
Shared office space
Floor 3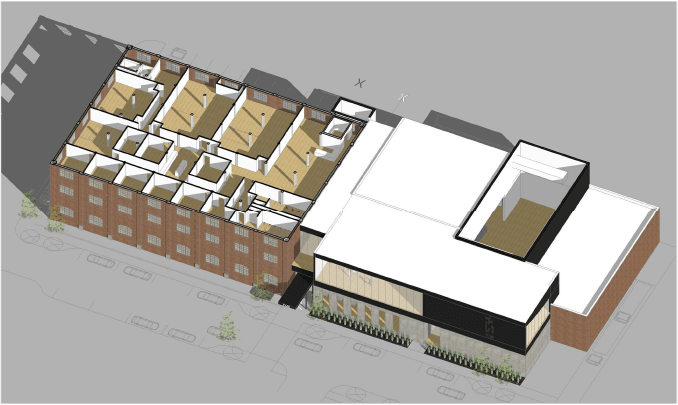 Educational classes and adult lecture series
Summer camps for youth: music, sewing, art and theater
Rehearsal space
Artists' studios
Floor 4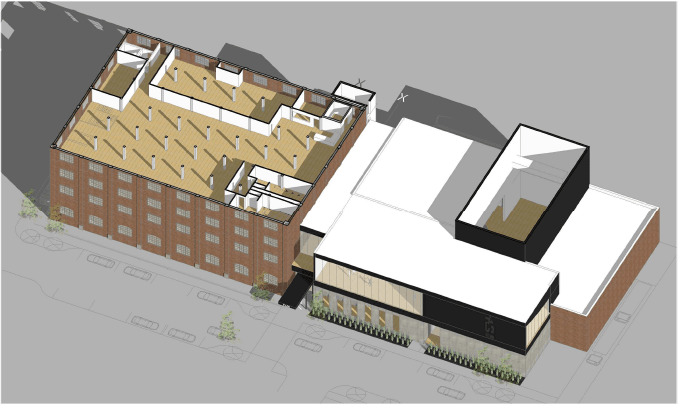 Archival space
Exhibit space
Permanent and traveling exhibits on display
ARTIST STUDIOS
Application Deadline: June 17, 2019
PACE is renovating and expanding the historic McCormick Harvester II building in Council Bluffs into the new Hoff Family Arts & Culture Center. Five (5) subsidized artist studios will be available for lease on the third floor of the Hoff Family Arts & Culture Center starting January 1, 2020. The deadline for applications is June 17, 2019. 
The Hoff Center is expected to have 50,000 visitors per year. Each artist studio has access to ceramic and glass kilns, clean & dirty pottery studios, and a common artist space. In addition, resident artists will have the opportunity to place their artwork throughout the building for sale and to be featured in the 4th floor gallery space.